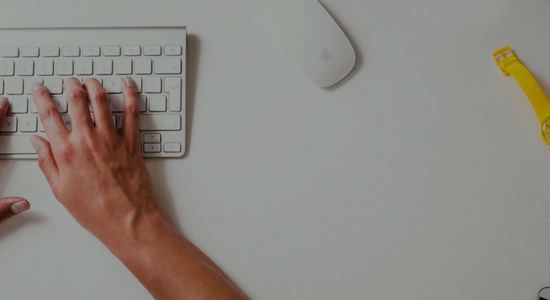 While landing your dream job is exciting, most people report that it comes with more anxiety than they would have expected. What will the commute be like? Will you get along with your boss? Are you really the right fit for the atmosphere? All of these questions can get so overwhelming that they keep you from doing what you're there for- to kill it at your new job. Our list of tips can help you ease some of that stress and have a productive and fun first month of work.
Two Weeks Before Starting
1. Reflect personally and set goals
While you still have some time, take this chance to consider what has brought you to this point and set your goals for the month. Think about what you hope to get out of this job and create a clear list of how you will make those things happen.Look back on what you identified as your strengths while applying and decide how you will use them going forward.It's also a good idea to take another look at your job description. Map out what from your education or past job may have left you with knowledge gaps. From your list of expected duties, brush up on any skills you may need to. If your resume says you are proficient using excel, you should show upworking together on the first day ready to pound out countless spreadsheets. This will save you from wasting time later on.
Knowing your personal goals can also help you on the social front at work. If you get to know yourself well, you can identify how you work best in groups and how to improve interpersonal skills. If needed, practice active listening and ask your friends about where you could improve in your communication skills. Changing your personality shouldn't be the goal, but managing how you come across when speaking to others can make a world of difference. 
2. Start a contact list
Your coworkers will also be a huge part of your new job. You'll find it helpful to list out your office network and maybe even start some online introductions. It's always nice to receive an email from a new employee that says they are excited to start working with you.
1 Week To Go
3. Practice the little things
Practicing can really just mean checking up on details to make sure you are ready. Are the clothes you have from your last job still appropriate for your new position? Do they still fit? Try on anything you haven't worn for a while to avoid last minute panic shopping.
You'll want to be as prepared as possible, so imagine your first day to avoid getting stuck in an unexpected situation. Buy any new clothes you may need, practice your commute, and make a schedule. Physically entering details into your calendar like meal times and your exercise plan will put your mind at ease and allow you to focus on your work during the week.
4. Expand your knowledge of the company
You did a lot of work to prepare for your interview, but now it's time to dig deeper. Read content published online about your company's ideals, organization, and mission. As you gain access, look through the company's internal websites such as HR and Marketing. Connect with them on Social Media by updating your LinkedIn profile. You can even follow their Instagram and Twitter pages to check up on any posts about whats going on at the office. This will give you a sense of what the culture is like there.
5. Stay up to date with whats happening in your industry
To get news sent straight to your phone, sign up for Google Alerts regarding news in your industry. You don't want to be out of the loop when you're getting to know lots of new people and engaging in conversation. Follow other relevant social media and take note of what is happening. Understanding the world of your work will help you better connect with your coworkers and help you become an expert at what you do.
6. If possible, meet up with your boss
While this may seem nerve wracking, getting coffee with your boss the week before you start can help you avoid conflict down the road. Not only does it show that you're excited and ready, it gives you a chance to get to know them. Things will run a lot smoother if you find out early on that they prefer personal meetings as opposed to email, or that mornings are not the best time to ask a lot of questions. Adapting to the communication style of a new boss can be the key to a good initial office experience. 
Your First Month
7. Manage your time
In the midst of getting so much new information, keep in mind your personal goals. Think about what is most important to learn and master it. This being said, be mindful of other people's time. Hold off on asking questions that aren't pressing and ask them later on when you check in with your boss. A great way to make the most of time with your supervisor is to find a mentor who isn't your manager. This way, you have somewhere to take all of your most embarrassing questions. 
8. Get comfortable introducing yourself
First impressions are dependent on two main factors-warmth and competency. Coming across as warm sometimes means taking the first step in introducing yourself. You'll be doing this over and over,so be prepared for it and tell yourself that it's ok. Introduce yourself in person meetingand you will quickly adapt to the communication style. Building your network can be a lot of fun, and it never stops.
9. Keep records
Someone who can absorb lots information quickly is always impressive. Unfortunately for most of us, we can't perfectly remember everything told to us when we're being onboarded. Instead, take notes and stay aware of ways you can improve your new skills over the course of the month.
10. Stay confident
 Keep in mind that it's okay not to be perfect right off the bat and that asking questions is a good thing. Its much better to clear up things you are unsure about early on, rather than be uninformed when it's too late. Most importantly, relax and turn your anxiety into excitement to show how you can help. Remember, you were hired for a reason!