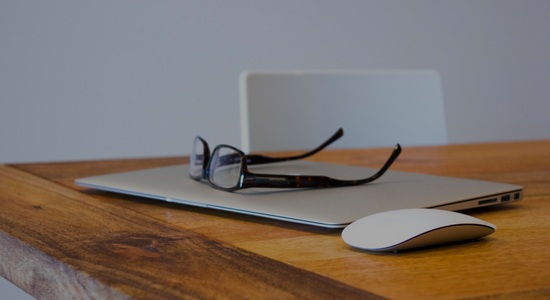 In the age of startups, market competition is at an all-time high, and individual talent moves incredibly fast. Companies are tempted to churn and burn through employees to best position themselves for fast growth. But is this the best strategy? There is strong evidence to suggest that, in many cases, promoting from within is often a better strategy than hiring new external talent.
Development Dimensions International has shared research that shows that internal promotions have lower failure rates than external hires. For example, organizations that rely on external candidates to fill middle-management positions (more than 25% of those positions being filled from external sources) have almost double the employee turnover that organizations which rely on internal promotions have. More generally, internal promotions have a failure rate of just 14 percent, and external hires have a failure rate of 22 percent. Before reaching outside of your organization for the talent you need to grow, consider the following approaches to promoting within your company:
Hire Right the First Time
In order to be able to promote within, you'll need to hire right in the first place. This means spending the appropriate time and resources needed to find the best talent. Investing in well-vetted networks for talent to enhance your candidate pool is an important first step. The best talent networks, such as Toptal, which connects clients with the top 3% of freelance developers and designers, can custom match your business with the exact set of expertise you need to succeed. Businesses can take a note from Toptal's playbook and establish a rigorous screening process to find the best talent and have a better chance of long term success. There is just no substitute for getting the right hire from the beginning. Not only does it make your whole team stronger, but it makes promoting top talent that much easier down the line as you can promote people who already know the workings of your business.
In addition to hiring smart, be sure to take it slow. There is no substitute for performance, so ask candidates and new employees to participate in a trial period where they will complete the tasks that are part of the role they applied for on a part-time or full-time basis. During this trial period, you can measure the quality of the candidate's work and see if they'll be a good fit for your company. If they're up to par, bring them on board. If not, keep looking. Remember, don't rush the process because it will hurt you in the long run.
Leverage Institutional Knowledge
When a new employee is hired, everyone on the team naturally has to spend time bringing that person up to speed. Research from Administrative Sciences Quarterly demonstrates that the performance of the team declines in the short term when a new employee gets brought on. This is virtually unavoidable given that teams need to take time out of their core work to onboard new members. But an internal promotion allows someone with at least basic knowledge of the team's work to transition more smoothly than a fresh hire and perhaps enhance the work of that team with fresh ideas based on some prior understanding of the work.
Companies like Proctor & Gamble have also taken the time to develop a culture that nurtures employee development. Such a culture depends upon giving employees more responsibility when they request it, developing processes for constructive feedback, and allowing employees to take risks that can enhance their performance. This makes teaching skills (alongside technical skills) among employees very important, as mentors will be needed throughout the organization to help disseminate institutional knowledge with internal staff who are shifting into new roles.
For example, conducting a regular survey within teams or simply taking the time to meet with team members frequently could reveal someone an employee on the web development team with strong recommendations for improving the team's work. Whether it's promoting that person or helping them manage up with their insights for their supervisor, seeking out and leveraging that institutional knowledge can only improve team performance.
Develop a Funnel
Top talent wants to work in a place where they can advance and grow both professionally and personally. As mentioned, Proctor and Gamble has consciously developed a culture of advancement that has allowed them to attract some of the brightest minds in business. They do this by talking about employee development early and often, cultivating leaders across all levels, holding employees accountable by ensuring that decisions regarding promotion focus on performance rather than tenure.
Companies can also attract top talent by offering interesting projects to challenge the best and brightest interested in working with cutting edge tech. They can also offer great employee perks to attract and retain employees and ensure higher employee satisfaction. Opportunities such as offering a remote work culture, like at Toptal, can go a long way when it comes to attracting and retaining the best talent. Stimulating work and strategic benefits at every level help to maintain that funnel of top talent within your organization.
In the end, it's about balancing internal promotions with strategic outside hires that will be well suited for the culture of development within your organization. The right external talent can significantly advance your work when it is well-vetted (through proven networks like Toptal) and suited to your company's unique needs. At the same time, doing the hard work of developing internal systems to support employee development and creating a leadership funnel within your organization can reap significant benefits as well.
Are you a fast growing company that wants to bring in top notch talent? Check out our employer page.
Once you've hired an all-star team use our ebook to create a candidate-centric hiring process.