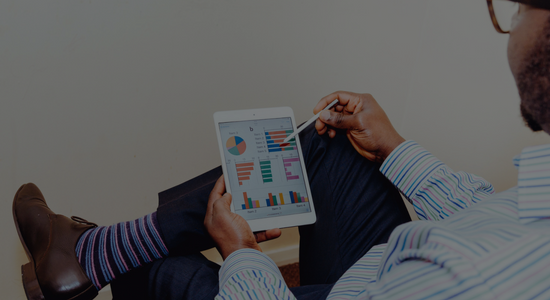 You put a lot of time into your company. You may have a wonderful product, a great brand, a killer sales team, and even the perfect work environment. The one thing missing? A superstar marketing team. Marketing can make or break your company's image, so you need to hire people who can really drive it over the top and bring something special to your brand. When interviewing candidate after candidate, it may seem like the answers aren't really revealing anything, and your interview questions may be to blame. Ask these questions to identify great talent while interviewing your next marketing specialist!
1. "What has been your most successful campaign in the past?"
This question is an opportunity for your candidate to highlight what they can do in a natural way. Telling the story of a past experience that turned out well can often show how passionate the interviewee is about their work. At the same time, it helps you gauge their level of experience and confirm that they have found ways to market successfully in the past.With this question, you are looking for a couple things in a response. You want a concise answer about a specific project. Something like "I added a lot to my marketing team in my last job" doesn't reveal much and probably means they haven't been responsible for any particular success. A good answer should also include an explanation of some of the process they underwent to achieve their goal. Something like, "at my last company, I successfully developed our online brand by launching the new company website and social media pages" is great. An answer involving numerical data is even better, and shows that they pay attention to specific results.
2. "You've been tasked with redesigning the company's brand strategy from the ground up. Walk me through your process."
There are two important parts of this question. First, it is based on your company. In order to answer it, the candidate has to have done research and thoroughly analyzed your online content. If they have, it shows that they are interested in you specifically and have thought about how they would contribute to your company.The second part of the question is just as important,though. Nothing can be accomplished without a plan. Being able to come up with and explain an actual process for how they would build a brand strategy shows that they understand the steps needed to get something done.
3. "What recently-developed marketing strategy, technique or tool interests you the most right now?"
Being educated about the marketing industry is essential for a marketing team to stay up to date with content and strategy. This question reveals just how plugged in your candidate is. Also, it gives an idea for what kinds of tools they envision using to better your company. Having someone who stays up to date on the newest trends in marketing will save your company from looking outdated online.
4. "Provide a specific example of content that you created that entertained and/or educated your readers."
While this may put your interviewee on the spot, it is an important thing to know. You don't want someone who blindly creates content just for the sake of posting it. Having a marketing professional who thinks through the value of the work they do will save your company from putting out content that is useless to your audience.
5. "If you were hired, what 3 social networks would you focus on most?"
This speaks a lot to how much the person you are interviewing has thought about the needs of your company. For this question, it is important that rather than listing out their three favorite social networks, they think about what would make more sense for you. Tumblr and Instagram may not be very useful for a company that needs to focus on in depth data and longer articles. If the candidate can identify this, it may be a hint that they are right for the job.
6. "A customer has just posted a negative review to the company's Facebook page and you're in charge of responding. How do you handle it?"
Problem solving skills are important in any job. Having a marketer that can put out fires the right way can save your image and prevent marketing mistakes in the future.For this question, it is important that the candidate displays an understanding of customer service, but also mentions how they will avoid the problem later on. Someone who can learn from past mistakes and issues will be sure to flourish and support the growth of the company.
While nobody is perfect in an interview, these questions can show you who is right for you. In the end, the ideal candidate may answer a question completely differently than how you imagined the ideal response. That's okay! Test out these questions when looking for your next marketing specialist and let us know what you found.
Already love your marketing team? Comment below and share what marketing interview questions found you the perfect fit!