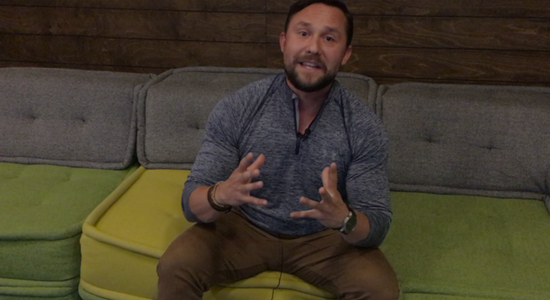 As a salesperson or young entrepreneur, it's easy to feel burnt out, rejected, or like a complete failure. Many people have walked in your shoes and can connect with how you're feeling. HireKeep's CEO, Paul Masters, is an experienced salesman as well as a young entrepreneur who understands the hustle and drive it takes to succeed.
If you're looking for advice on sales, entrepreneurship, hiring, and company culture, check out HireKeep's YouTube series #PaulTalk below. New episodes are posted on both our YouTube and Facebook pages every week.
If you have any questions for Paul to answer, comment on any of the videos below or tweet us using the hashtag #PaulTalk
Episode 1: First Hurdle to Overcome when Starting a Business & The Art of Negotiation
Episode 2: How to Build an Efficient Sales Cycle & How to Build Your First Sales Team
Episode 3: How to Find High-Quality Prospects
Episode 4: The Key to Closing a Deal
Episode 5: Flipping the Deal
Episode 6: How to Deal with Rejection in Sales
HireKeep's vision is to automate the hiring process using data. This automation will eliminate the process of sourcing candidates by sifting through tons of unqualified resumes. It will also eliminate the process of candidates applying to tons of positions individually. Our analysis also allows candidates to learn more about themselves, what they're great at, and what kind of job they would thrive in. When candidates understand these values, they become lasting employees who love their job because they're doing the work they were meant to do.
For the latest updates on #PaulTalk follow us on Twitter and Instagram, like our Facebook page, and connect with us on LinkedIn.